Emu oil for Eczema: Just thank the bird
Photo credit: Richard Gifford
My oldest son has suffered egregiously with eczema for many years. A particularly harrowing bout was when he was  2½ years old. His skin had gotten leathery, parched, and mottled. I recall one evening when we went to change his diaper and clothes, his pajamas and diaper were full of  with mysterious little black flakes.  My husband thought he had soiled himself and  his entire body with poop. The dark shavings, were everywhere, but his diaper was completely dry and the telltale scent was absent. I slowly realized that the black flakes were dead skin cells that had fallen off.  I remember that moment with equal parts horror and despair.
At that instant, I decided to try the Emu oil.  So many products promised the rapture of  soft, supple skin and we only knew too well than to put all of our hopes into a bottle (as organic and chemical free as it might be). The next morning when he awoke, I was shocked to see that his skin looked moist and dewy. His skin had not been this resplendent since he was a newborn babe!
Photo Credit: Geoff Reynolds
Historically, emu oil has been prized for its anti-inflammatory properties in aboriginal medicine.  It has been used topically for inflammatory arthritis, pain, and wound healing for centuries in aboriginal culture.  Emu oil is rich in omega-3, omega 6, and omega 9 fatty acids. It is a potent anti-inflammatory. In animal studies, emu oil has been found to decrease inflammation and promote wound healing in superficial stage 2 burns. It actively decreases pro-inflammatory chemicals such as tumor necrosis factor- alpha in the healing tissues.  Because eczema is a condition of chronic skin inflammation, it makes sense that  emu oil can provide therapeutic benefit.
Emu oil for GI tract inflammation:
 Aside from its use in superficial burns and wound healing, emu oil has been studied in a variety of inflammatory conditions. In one study, Emu oil was found to decrease acute inflammation in indomethacin (a potent NSAID) induced enteropathy ( inflammation, ulcers in the gastrointestinal tract). In a rat model of chemically-induced colitis, Emu oil was found to increase crypt depth (crypts are part of the normal anatomy of the colon and function in the secretion of electrolytes during digestion).  A feature of ulcerative colitis is deranged anatomy (shallow crypts and more), which negatively impacts digestion.  One side effect of cancer chemotherapy is mucositis ( painful inflammation and ulceration) of the gastrointestinal tract.  In  one study, emu oil was shown to alleviate mucositis by decreasing myeloperoxidase activity ( a marker of acute inflammation) and improving crypt anatomy in rats who were exposed to 5-flourouracil ( a chemotherapeutic agent).
 Emu oil for Chemotherapy induced bone loss/bone inflammation:
Another side effect of chemotherapy is bone loss and bone inflammation.  A  separate study found that emu oil can counteract chemotherapy induced bone inflammation and bone loss.  It protected osteoblasts ( cells which build bone) and  curbed the activity of osteoclasts ( cells which breakdown bone) .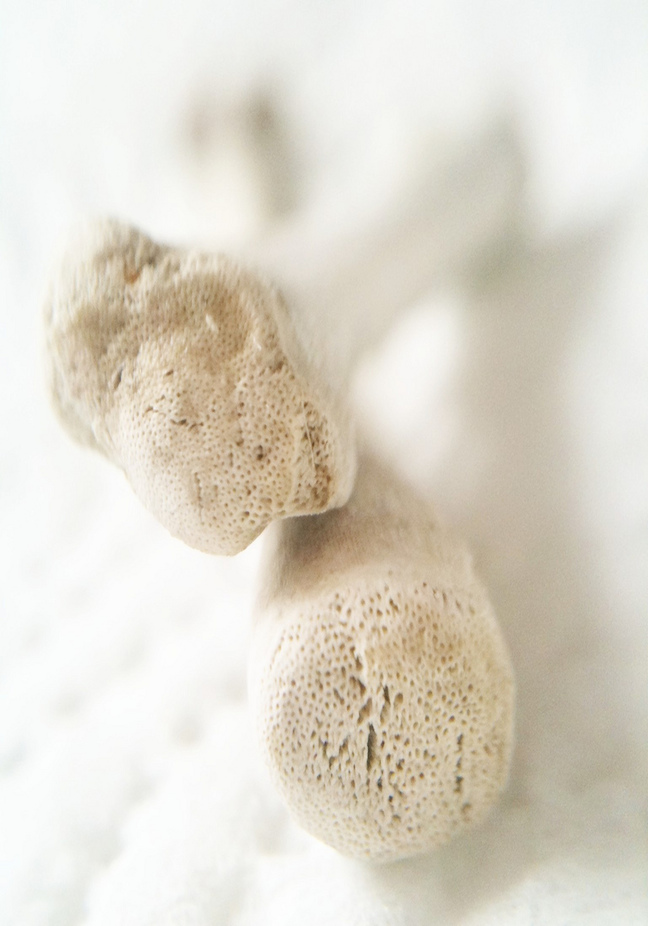 Photo credit: Theen Moy
Emu oil for Alzheimers disease and ear inflammation:
 Emu oil in combination with  tart cherry extract and nordic fish oil ,was shown to improve cognitive deficits and decrease inflammation in brain tissue in chemically induced Alzheimers  disease in mice.  It may have a  protective role in neurodegenerative disorders. Earlier studies  showed that emu oil decreased inflammatory substances (cytokines: TNF- alpha, IL-1 alpha) when applied topically for chemically induced ear inflammation in mice.
I am embarrassed to admit that in  my complete ignorance (or wishful thinking), I initially thought that Emu oil came from a  tropical plant or nut.  I was distraught to discover it came from the fat of a beautiful bird, one that bears striking resemblance to an ostrich.  I recall the wise words of my acupuncturist, Jill Blakeway: "All you can do is thank the bird."  So it is… Fortunately, we were able to find alternative solutions to help my son overcome his eczema, and while our use of Emu oil was (luckily) short-lived, I am humbled by and grateful to this majestic creature.
References:
1.  Anti-inflammatory activity and healing-promoting effects of topical application of emu oil on wound in scalded rats
Qiu XW, Wang JH, Fang XW, Gong ZY, Li ZQ, Yi ZH. Di Yi Jun Yi Da Xue Xue Bao.
2005 Apr;25(4):407-10.Chinese
http://www.ncbi.nlm.nih.gov/pubmed/15837639
2. Effects of topical emu oil on skin healing in scalded rats
Li ZQ, Wang JH, Ren JL, Yi ZH.
Di Yi Jun Yi Da Xue Xue Bao. 2004 Nov;24(11):1255-6. Chinese
http://www.ncbi.nlm.nih.gov/pubmed/15567771
3. Emu oil reduces small intestinal inflammation in the absence of clinical improvement in a rat model of indomethacin-induced enteropathy.
Abimosleh SM, Tran CD, Howarth GS.
Evid Based Complement Alternat Med. 2013;2013:429706. doi: 10.1155/2013/429706. Epub 2013 Mar 14.
4. Combinatorial treatment of tart cherry extract and essential fatty acids reduces cognitive impairments and inflammation in the mu-p75 saporin-induced mouse model of Alzheimer's disease.
Matchynski JJ, Lowrance SA, Pappas C, Rossignol J, Puckett N, Sandstrom M, Dunbar GL.
J Med Food. 2013 Apr;16(4):288-95. doi: 10.1089/jmf.2012.0131
5. Dietary emu oil supplementation suppresses 5-fluorouracil chemotherapy-induced inflammation, osteoclast formation, and bone loss.
Raghu Nadhanan R, Abimosleh SM, Su YW, Scherer MA, Howarth GS, Xian CJ.
Am J Physiol Endocrinol Metab. 2012 Jun 1;302(11):E1440-9. doi: 10.1152/ajpendo.00587.2011. Epub 2012 Mar 20
6. Orally administered emu oil decreases acute inflammation and alters selected small intestinal parameters in a rat model of mucositis.
Lindsay RJ, Geier MS, Yazbeck R, Butler RN, Howarth GS.
Br J Nutr. 2010 Aug;104(4):513-9. doi: 10.1017/S000711451000084X. Epub 2010 Apr 9.
7. Emu Oil: a novel therapeutic for disorders of the gastrointestinal tract?
Abimosleh SM, Tran CD, Howarth GS.
J Gastroenterol Hepatol. 2012 May;27(5):857-61. doi: 10.1111/j.1440-1746.2012.07098.x. Review
8. Emu oil increases colonic crypt depth in a rat model of ulcerative colitis.
Abimosleh SM, Lindsay RJ, Butler RN, Cummins AG, Howarth GS.
Dig Dis Sci. 2012 Apr;57(4):887-96. doi: 10.1007/s10620-011-1979-1. Epub 2011 Dec 7.
9. Antagonism of croton oil inflammation by topical emu oil in CD-1 mice.
Yoganathan S, Nicolosi R, Wilson T, Handelman G, Scollin P, Tao R, Binford P, Orthoefer F.
Lipids. 2003 Jun;38(6):603-7