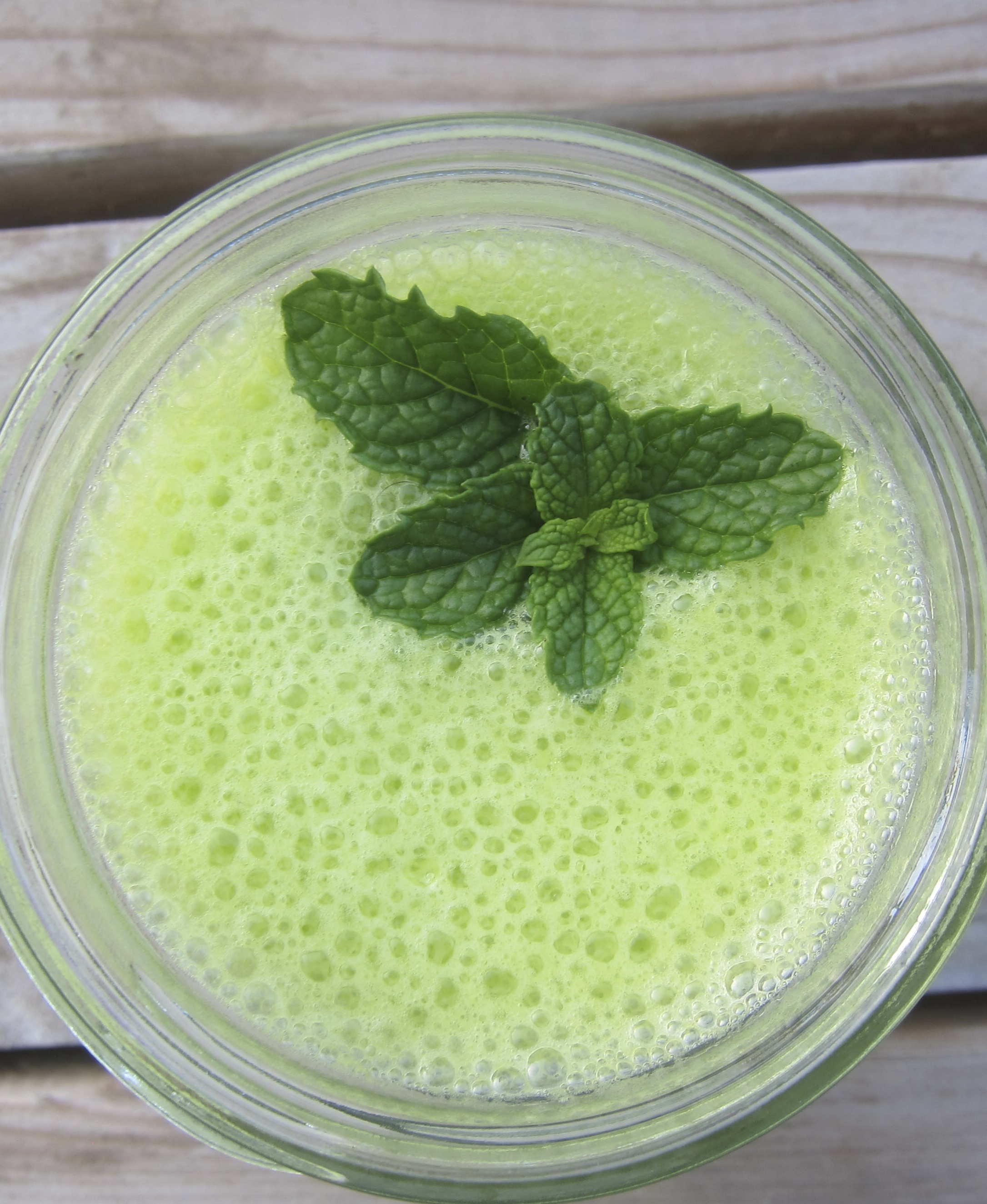 Arugula lemonade
In truth, I had way too much arugula. On a whim, one afternoon in mid- July, I grabbed a fistful of arugula, 2 cups of freshly cut pineapple, and  the juice of 3 lemons and proceeded to the Vita-mix. Cold  water was added to cover the arugula and pineapple. A fistful of ice-cubes were thrown in.  The entire concoction was mixed for two minutes in  the Vitamix and poured over ice.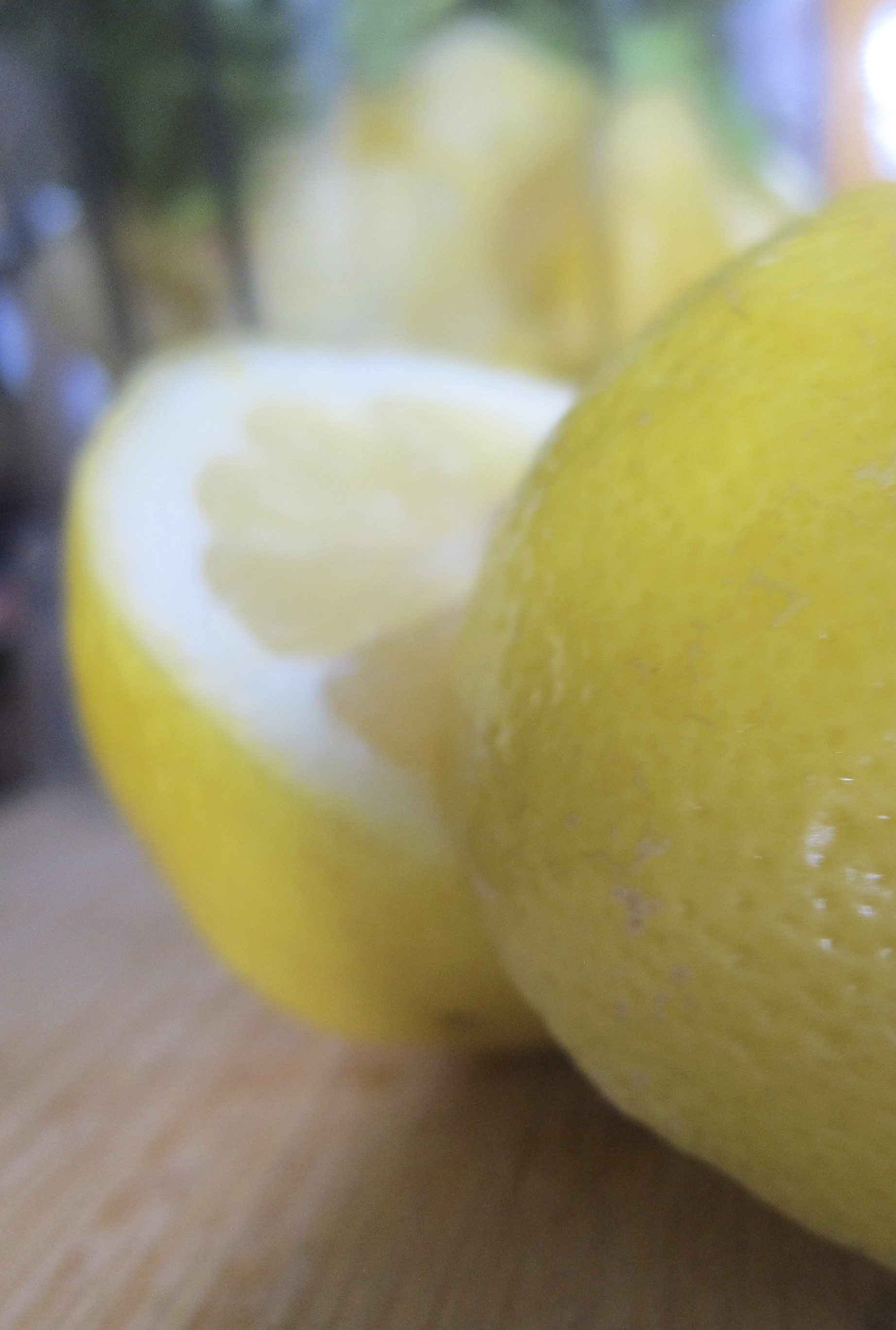 The tartness of the  lemons, the nutty bite of the arugula, and the sweet pineapples created an unexpected composition of flavors. To my surprise,  both my boys loved this drink. Green lemonade has become a staple in our home. If the mood strikes, I will sometimes add fresh mint, basil, or wheatgrass.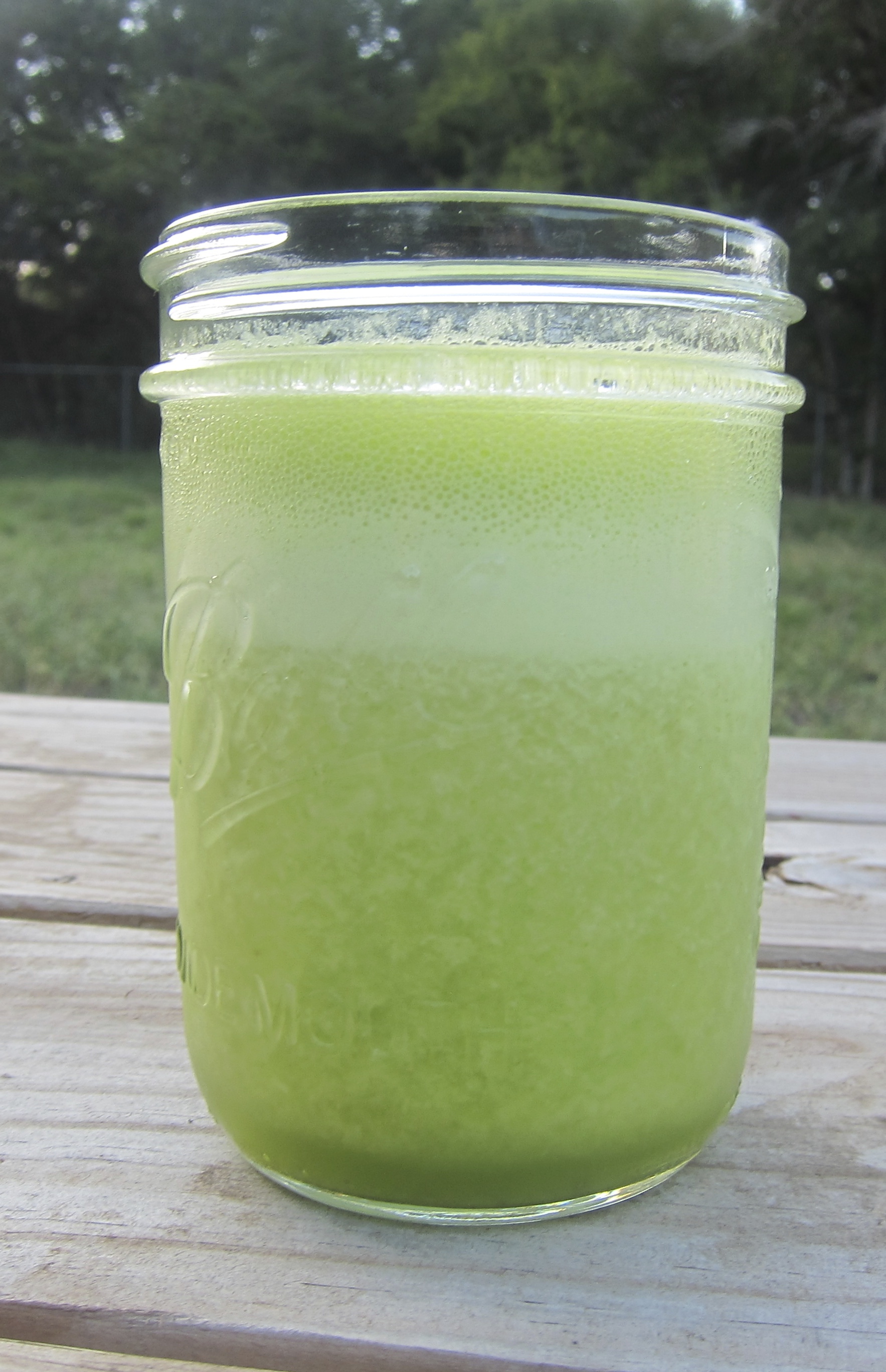 Recipe: 
Ingredients:
1.5-2 cups of pineapple
1cup or a loose fistful of arugula
juice of 2-3 lemons (depending on desired level of tartness)
water to cover all the fruits and veggies
ice as desired
Directions: 
Put everything in an industrial blender ( Vitamix) and blend on the highest setting for 30seconds to 1 minute. Pour over ice and enjoy.  If you don't have a Vitamix or industrial blender, it may work  to use a regular blender then strain the beverage through cheesecloth or a fine strainer if it is too chunky/pulpy.
Some of the  health benefits of  this beverage are as follows:
Arugula and glucosinolates:
Arugula, a renowned bitter green in salads, proved to be equally compelling incarnated as a beverage. Glucosinolates are found in  arugula, broccoli and other members of the brassicaceae family. Glucosinolates are of special interest by virtue of their role in the prevention of cancer, chronic diseases, and degenerative diseases.  Arugula ( Eruca Sativa) is an excellent source of antioxidants. Extracts of arugula have demonstrated antigenotoxic (prevents damage and mutations to DNA- of note, mutated DNA can cause cancer) activity .
Arugula and psoriasis:
In traditional Middle Eastern medicine, arugula seed extract (Eruca Sativa) has been used to treat skin disorders.   Isothiocyanates in arugula seed extract have been  shown to  decrease as well as  prevent skin inflammation and inhibit the production of pro-inflammatory chemicals in psoriasis.
Arugula anti-tumor, anti-ulcer, and anti-diabetes:
Arugula has demonstrated anti-tumor/anti-cancer activity against melanoma cells with very little toxicity.  One  study showed arugula's anti-ulcer activity in induced gastric-lesions in albino rats.  Injection via oIl of arugula seeds has shown amelioration of laboratory induced diabetes, suggesting some benefit for those with diabetes.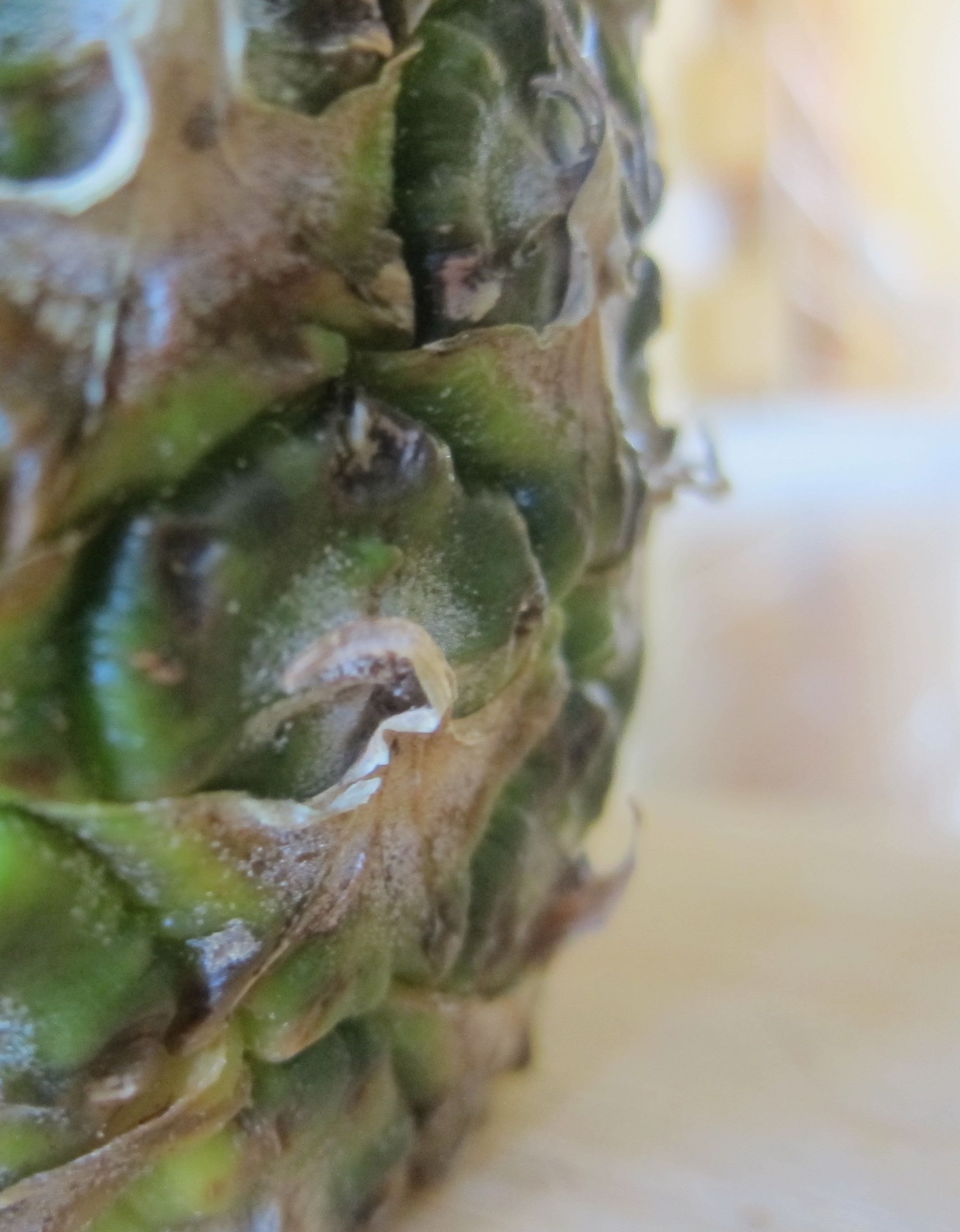 Pineapples and Bromelain:
Pineapples are  synonymous with the tropics evoking balmy breezes and sashaying palm trees. In the tropics, pineapples are famed for their medicinal properties. One of the chief bioactive components in pineapple is bromelain.  Bromelain is a 95% mixture of proteases ( enzymes which digest proteins).   Bromelain has  antiedematous( helps prevent swelling) , antiinflammatory, antithrombotic ( prevents formation of a clot (thrombus))  and fibrinolytic (breaks down fibrin- a protein involved in the formation of blood clots) activities. Of note, clot formation is absolutely essential in helping with wound healing and controlling blood loss. However  in cardiovascular disease when there are injuries to the blood vessels leading to  excessive clot formation and  blockage of blood vessels,  the consequences can be catastrophic(heart attack, stroke).  Bromelain can  help in cardiovascular disease prevention.
Bromelain for  analgesia:
Additionally, It  plays an important role in the pathology of osteoarthritis. It has an analgesic effect by way of its influence on bradykinen, a pain modulator.  Bromelain modulates the immune system and can help in chronic inflammatory, autoimmune, and malignant diseases.
Bromelain for diarrhea, burns, cancer:
Bromelain has been shown to counteract the effect of specific GI pathogens and their enterotoxins, thus ameliorating diarrhea.  In second and third degree burns, bromelain can safely debride (remove damaged tissues), while preserving the intact tissues. Bromelain has shown formidable anti-cancer activity.  It has demonstrated anti-metastatic properties, decreased tumor size, caused tumor regression, and apoptic cell death of tumor cells.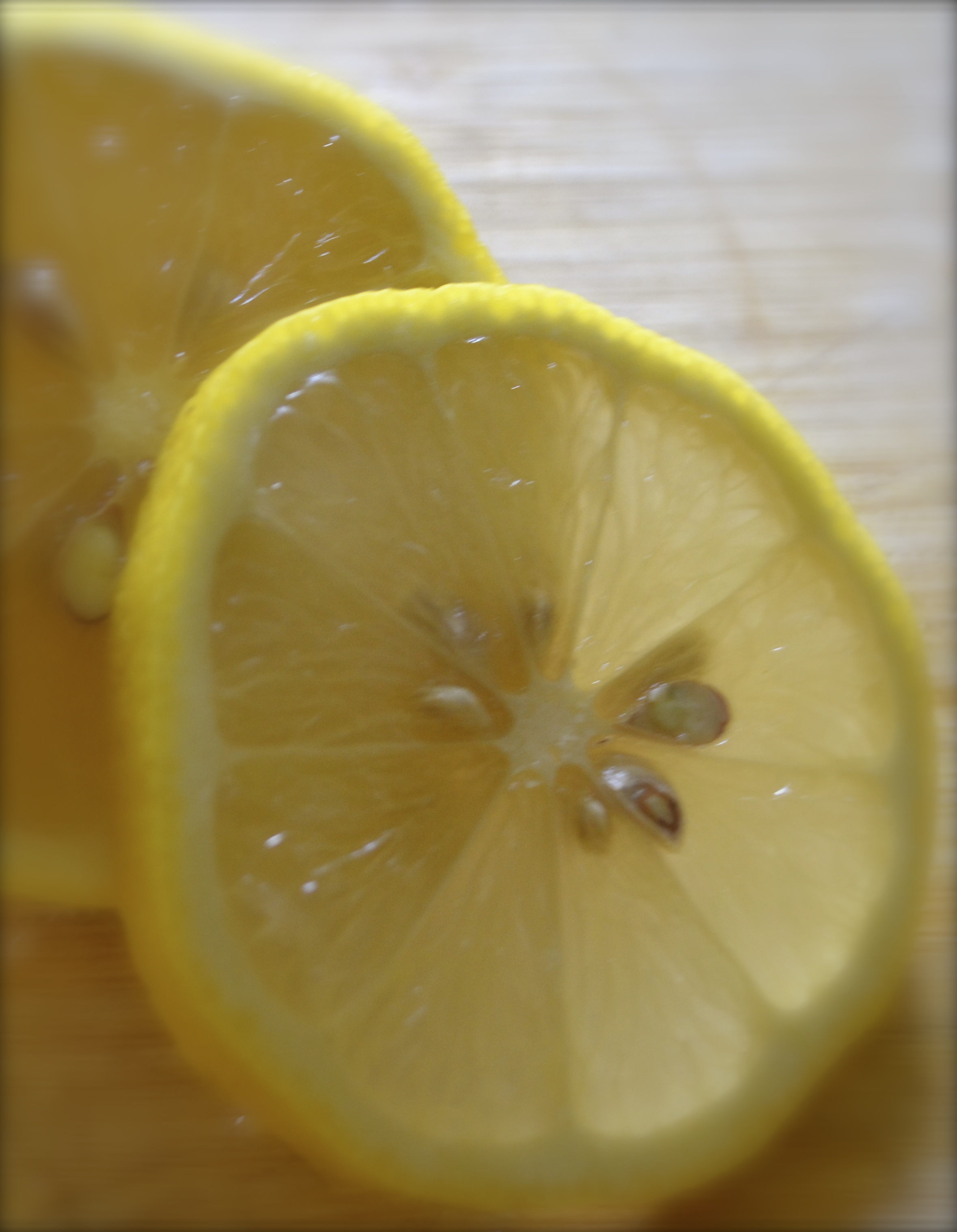 Lemons and Vitamin C:
Lemons are legendary for their Vitamin C content.  Vitamin C is a celebrated anti-oxidant as well as a vital cofactor in numerous enzymatic reactions that occur in the body.  Vitamin C  is essential in the formation of collagen, which when deficient results in scurvy.  Vitamin C may help reduce hypertension.
 Lemons and  Hesperidin:
Further, flavonoids in lemons have shown cardioprotective effect via prevention of coronary heart disease. Hesperidin, a specific citrus flavonoid, has been shown to prevent bone loss and help with bone formation while reducing cholesterol in animal studies. This is thought to be mediated by anti-oxidant and anti-inflammatory pathways.  Lemons are alkalinizing. They help decrease the body's acidity ( by increasing the pH).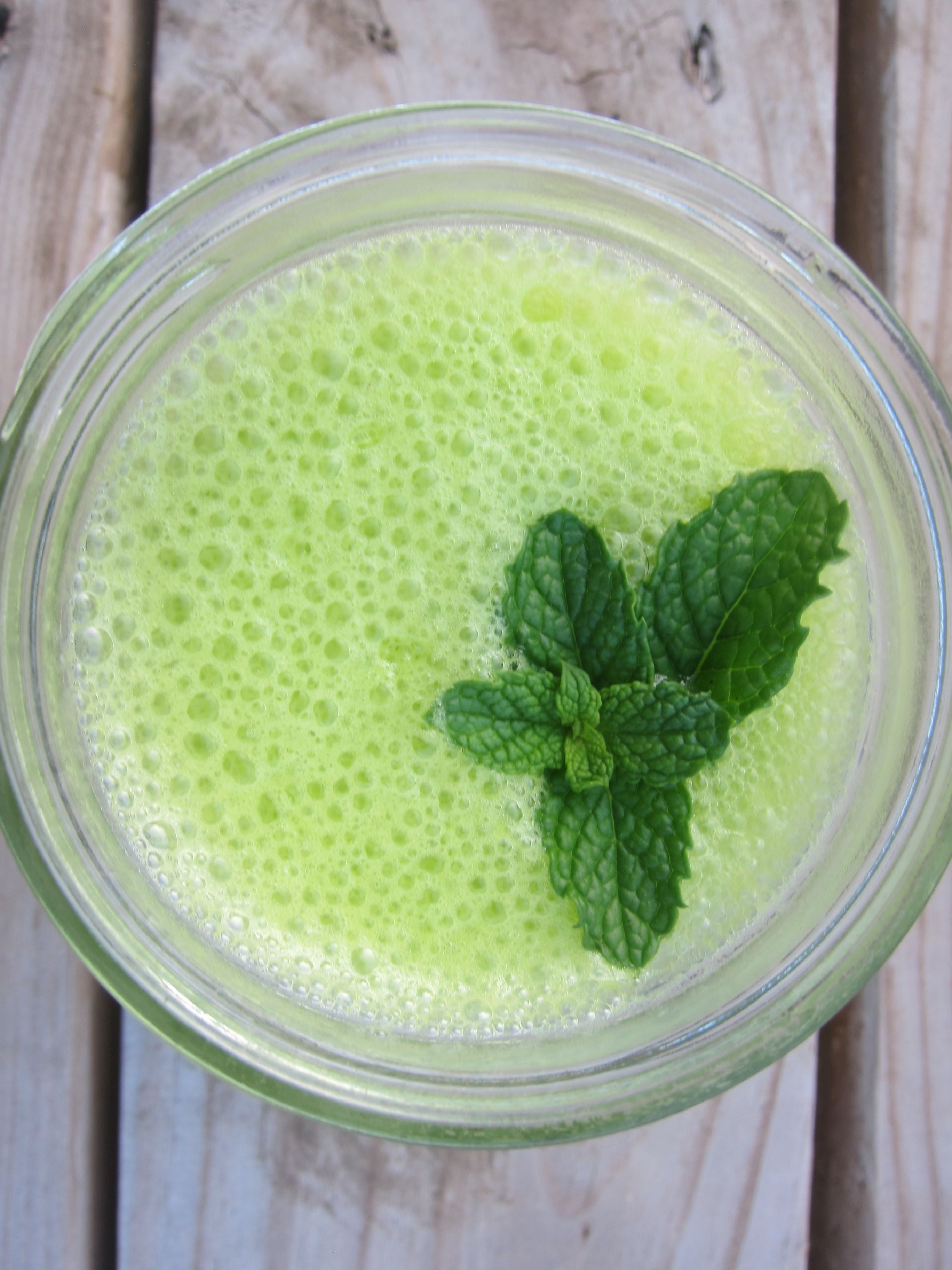 Ayurvedic Medicine:
From an Ayurvedic perspective this is a pitta-pacifying beverage. Pitta is the dosha associated with heat. Particularly during summertime, pitta can get aggravated as it is  peaking in  both quantity and quality. Arugula, a bitter green,  helps clean(detoxify) the blood and liver (both of which are representations of pitta). Lemons although sour, are also cooling and help ameliorate the heat in the body. Pineapples are alleviating to Pitta, as long as they are not unripe or  too sour.
Aside from these noteworthy health benefits, this beverage is refreshing during the summer sizzle!  Enjoy!
References:
1. Isothiocyanates inhibit psoriasis-related proinflammatory factors in human skin.
Yehuda H, Soroka Y, Zlotkin-Frušić M, Gilhar A, Milner Y, Tamir S.
Inflamm Res. 2012 Jul;61(7):735-42. doi: 10.1007/s00011-012-0465-3. Epub 2012 Mar 28.
2. Separation and purification of glucosinolates from crude plant homogenates by high-speed counter-current chromatography.
Fahey JW, Wade KL, Stephenson KK, Chou FE.
J Chromatogr A. 2003 May 9;996(1-2):85-93.
3. In vivo biological activity of rocket extracts (Eruca vesicaria subsp. sativa (Miller) Thell) and sulforaphane.
Villatoro-Pulido M, Font R, Saha S, Obregón-Cano S, Anter J, Muñoz-Serrano A, De Haro-Bailón A, Alonso-Moraga A, Del Río-Celestino M.
Food Chem Toxicol. 2012 May;50(5):1384-92. doi: 10.1016/j.fct.2012.02.017. Epub 2012 Feb 18
4.Phytochemical potential of Eruca sativa for inhibition of melanoma tumor growth.
Khoobchandani M, Ganesh N, Gabbanini S, Valgimigli L, Srivastava MM.
Fitoterapia. 2011 Jun;82(4):647-53. doi: 10.1016/j.fitote.2011.02.004. Epub 2011 Feb 21.
5.Potential skin antiinflammatory effects of 4-methylthiobutylisothiocyanate (MTBI) isolated from rocket (Eruca sativa) seeds.
Yehuda H, Khatib S, Sussan I, Musa R, Vaya J, Tamir S.
Biofactors. 2009 May-Jun;35(3):295-305. doi: 10.1002/biof.32
6.Rocket "Eruca sativa": a salad herb with potential gastric anti-ulcer activity.
Alqasoumi S, Al-Sohaibani M, Al-Howiriny T, Al-Yahya M, Rafatullah S.
World J Gastroenterol. 2009 Apr 28;15(16):1958-65.
7. Amelioration of alloxan induced diabetes mellitus and oxidative stress in rats by oil of Eruca sativaseeds.
El-Missiry MA, El Gindy AM.
Ann Nutr Metab. 2000;44(3):97-100
8. Bromelain's activity and potential as an anti-cancer agent: Current evidence and perspectives.
Chobotova K, Vernallis AB, Majid FA.
Cancer Lett. 2010 Apr 28;290(2):148-56. doi: 10.1016/j.canlet.2009.08.001. Epub 2009 Aug 22. Review.
9.Bromelain: biochemistry, pharmacology and medical use.
Maurer HR.
Cell Mol Life Sci. 2001 Aug;58(9):1234-45. Review
10.Properties and therapeutic application of bromelain: a review.
Pavan R, Jain S, Shraddha, Kumar A.
Biotechnol Res Int. 2012;2012:976203. doi: 10.1155/2012/976203. Epub 2012 Dec 10.
11.  Cardiovascular friendly natural products: a promising approach in the management of CVD.
Shukla SK, Gupta S, Ojha SK, Sharma SB.
Nat Prod Res. 2010 May;24(9):873-98. doi: 10.1080/14786410903417378. Review
12. Dietary supplements and hypertension: potential benefits and precautions.
Rasmussen CB, Glisson JK, Minor DS.
J Clin Hypertens (Greenwich). 2012 Jul;14(7):467-71. doi: 10.1111/j.1751-7176.2012.00642.x. Epub 2012 May 14.Review.
13.Fruits and dietary phytochemicals in bone protection.
Shen CL, von Bergen V, Chyu MC, Jenkins MR, Mo H, Chen CH, Kwun IS.
Nutr Res. 2012 Dec;32(12):897-910. doi: 10.1016/j.nutres.2012.09.018. Epub 2012 Oct 30. Review
14.[Prevention of osteoporosis by foods and dietary supplements. Hesperidin and bone metabolism].
Uehara M.
Clin Calcium. 2006 Oct;16(10):1669-76. Review. Japanese.
15. Halpern, Marc. Principles of Ayurvedic Medicine. Volume 2.  2007,  342-343.
16. Halpern, Marc. Principles of Ayurvedic Medicine. Text supplement. p. 47-48.
17. The Yoga of Herbs. Frawley, David, Lad, Vasant. p.205  Lotus press, 2001.